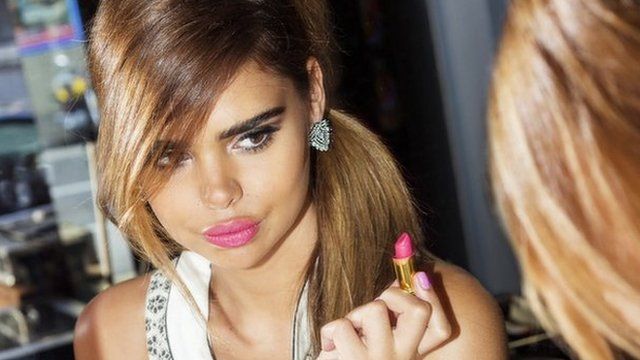 Video
Samantha Harris: 'Girls with blonde hair always won'
"Hard work pays off," according to model Samantha Harris. Described as Australia's first international indigenous model, she has become something of an inspiration after appearing on the covers of major magazines, including Vogue Australia.
Now the first ever Australian Indigenous Fashion Week is taking place in Sydney, aiming to showcase and support the design talents of Aboriginal and Torres Strait Islanders.
But it has been a long road to success for Samantha, who spoke to BBC News about how she eventually managed to beat the girls with blue eyes and blonde hair to get to the top.
Video Journalist: Rubika Shah
Real Time is a series for the BBC News website in which ordinary people tell their own extraordinary stories.
Go to next video: The man who went from pub to pulpit