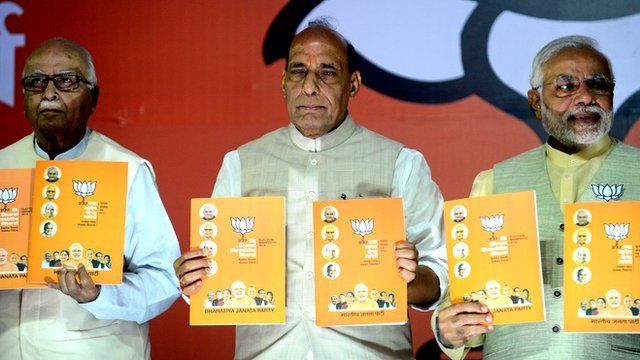 Video
#BBCtrending: India's manifesto war on Twitter
As India begins to vote for new leaders, Narendra Modi's BJP Party, the opposition and current favourites to win, have only just released their manifesto - and it has sparked a war on Twitter.
The Congress Party, who lead the current government, began by accusing the BJP of copying their own policies. But as people began to examine the fine print of the manifesto, the conversation on social media began to change.
Mukul Devichand of #BBCtrending reports from Congress HQ in Bangalore.
Video produced by Benjamin Zand
Are you in Bangalore? We're recording a special BBC Trending radio on the Indian elections on Friday 11 April. If you would like to be in the audience, please email us at trending@bbc.com
Go to next video: The expats shaping India's election