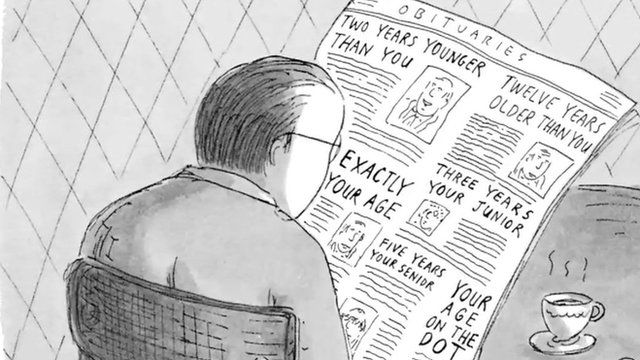 Video
New Yorker cartoons: Editor Bob Mankoff on what's funny
What makes a cartoon funny?
Bob Mankoff, the cartoon editor of the New Yorker, has a better idea than most. He has to pick the best from hundreds of cartoons submitted to the magazine for every edition.
His memoir is named after one of his most memorable lines: How About Never - Is Never Good For You?
He talked to the BBC about how provocative and thought-provoking cartoons need to be "the right amount of wrong".
Cartoons courtesy of The New Yorker Collection/Conde Nast
Produced by the BBC's Anna Bressanin
Picture This is a series of video features published every Thursday on the BBC News website which illustrate interviews with authors about their new books.
Go to next video: Baseball and becoming American