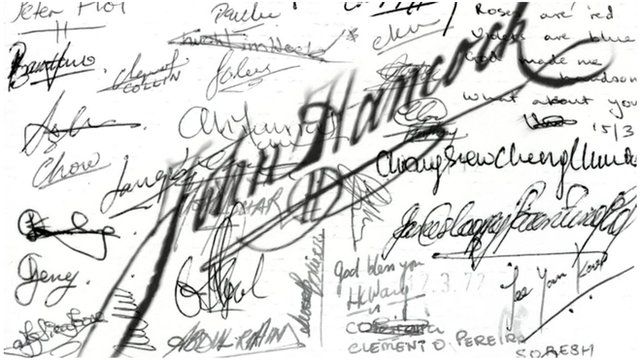 Video
Can signatures survive the digital age?
When we think of the US Declaration of Independence, the signature of the founding father John Hancock often comes to mind. More than two centuries after its signing, his handwriting is instantly recognisable and his name has even become slang to describe any signature.
A new exhibition at the National Archives in Washington explores the stories behind the famous and little known signatures that have made their mark on history.
But electronic methods of communicating - email, Twitter, Facebook - have more or less replaced the need for pen and ink. Most of us today don't even sign cheques, and legal documents are just as valid online as they are in print.
So what will history make of our email sign-offs? Can a text from a cell phone reveal anything about the sender? The BBC's Jane O'Brien finds out.
Filmed and edited by Allen McGreevy
Go to next video: Net nurse