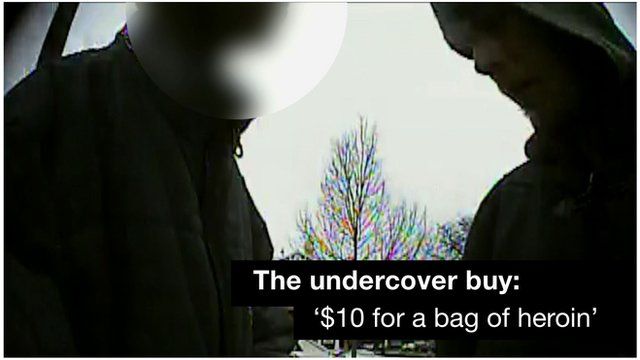 Video
Secret BBC filming reveals how easy it is to buy heroin
The US city of Chicago is a hub for heroin from the Mexican drug cartels. Inner city communities and increasingly the suburbs are suffering from an epidemic of abuse.
A bag of heroin here costs just $10 and is readily available in the open-air drug markets on Chicago's west side.
The BBC went undercover with addicts - who agreed to be filmed as they made their deal - to highlight how easy it is to purchase the drug.
You can find out more about Ian Pannell's investigation into the heroin crisis here.
Produced by the BBC's John Landy and Charlie Bell; additional production from Chuck Jines
Go to next video: Heroin addicts unable to see their kids