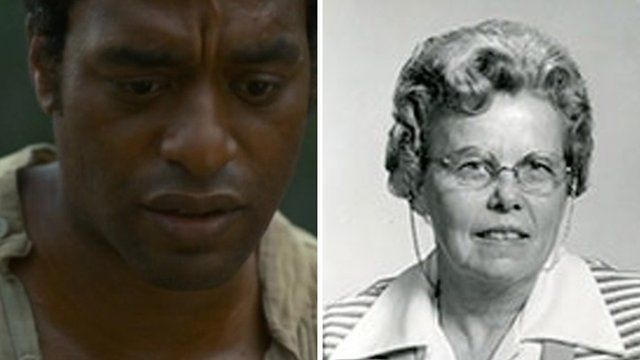 Video
The woman behind the rediscovery of 12 Years a Slave
The film 12 Years a Slave, based on the 1853 memoir of Solomon Northrup, has been praised for its vivid portrayal of slavery in America's South.
It tells the true story of a free man who is kidnapped from the North and enslaved in rural Louisiana. But Solomon Northrup's memoir was almost lost.
Out of print for decades, it was rediscovered by historian Sue Eakin in Rapides Parish, Louisiana.
Eakin devoted her life to researching the book's authenticity and republished an edited version in 1968, despite some resistance from people in the town whose ancestors were slave owners.
Her great nephew, Lamar White, told the BBC's Rajini Vaidyanathan that the film has forced people there to "face an uncomfortable truth about their neighbours."
Go to next video: Steve McQueen on making 12 Years