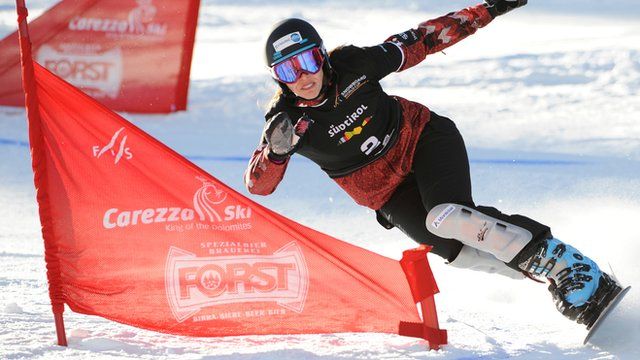 Video
How planting trees in Canada helped snowboarder Caroline Calve make it to Sochi
At age 13, Caroline Calve never dreamed she would snowboard, let alone compete in the Olympics in that sport.
The Canadian athlete grew up skiing and didn't start snowboarding competitively until her early twenties - when most of her peers already had years of training.
Now at her second Olympics in Sochi at the age of 35, Calve hopes to make it to the medal podium.
During a training session in her native Quebec, she told the BBC how an unusual summer job helped fuel her Olympic dream.
Produced by Colm O'Molloy; edited by Bill McKenna
Sochi Stories is a series of video features published during the 2014 Olympic Winter Games highlighting athletes in Canada and the US on their journey to Sochi.
Go to next video: US athletes use crowdfunding for support