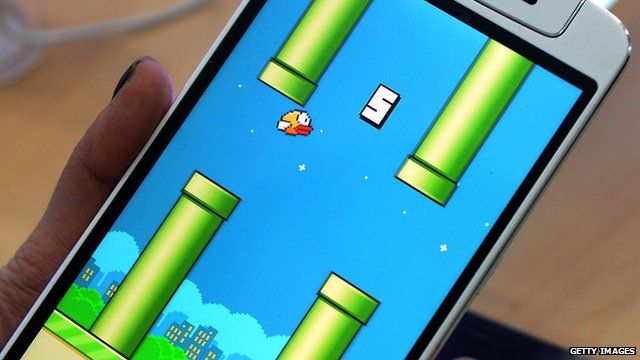 Video
#BBCtrending radio: Flappy Bird fever and other top trends
In the latest #BBCtrending radio, the team have been looking at how Flappy Bird - a highly addictive computer game recently launched by a programmer in Vietnam - came to trend globally across social media.
Also on the programme, Russians hit back at the hashtag #Sochiproblems, why a cleric in Saudi Arabia accused football fans of taking their support too far, and how social media forced an "unprecedented" apology from Iran's President Hassan Rouhani.
Mukul Devichand is joined in the studio by Lina Rozovskaya, Camelia Sadeghzadeh, Sumaya Bakhsh and Mike Wendling.
BBC Trending airs on BBC World Service every Saturday at 11:30 GMT. You can catch up on any edition here, and subscribe to our free podcast here.
All our stories are at BBC.com/trending