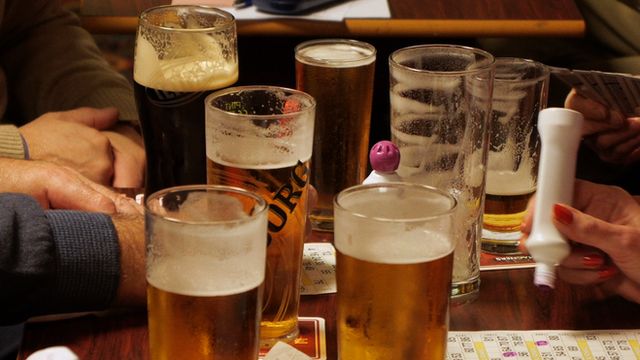 Video
Working Men's Clubs fight for survival
Working Men's Clubs were once at the heart of many communities across Britain.
Established by working men themselves, as an alternative to pubs, the emphasis was on social activities, games and entertainment.
Over the last few decades, the number of clubs has halved and there are now around 2,000 left. Many are struggling to survive.
In April 2013, Holbeck Working Men's Club in Leeds - one of the UK's oldest clubs - was on the verge of closure with mounting debts.
But with the aid of an army of volunteers, and a new open outlook, things are looking up.
Some believe Working Men's Clubs, re-invented, could once again have a vital role in bringing communities together.
Video Journalist: John Galliver
Stop/Start is a series of video features for the BBC News website which follows both new trends that are beginning and old traditions that are coming to an end.
Go to next video: The secret world of London's Mail Rail