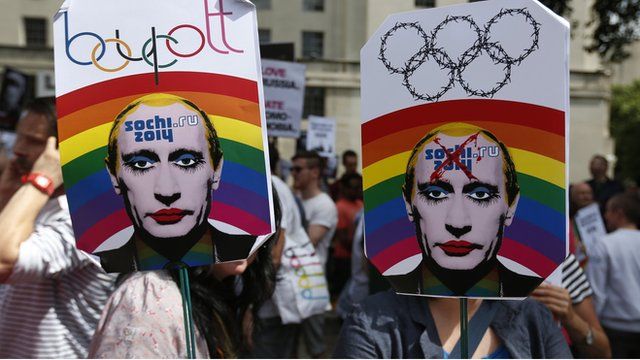 Video
Sochi Winter Olympics: Global attitudes to Putin's Russia
When it comes to the Olympics there's more to the event than just the sport.
A clash of cultures and geopolitics have, from to time to time, threatened to overshadow the athletes themselves.
The Sochi Winter Olympics in Russia have had their fair share of controversy even before the opening ceremony, so we decided to see what countries actually think of Russia.
According to the Pew Research Center, 44% of Americans are sceptical of the decision to allow their former Cold War adversary to host the Olympics.
Across the world, however, views are mixed on whether nations look favorably upon this season's Olympic host.
Produced by the BBC's David Botti
Additional images: Thinkstock and Getty Images
Go to next video: A look ahead to an ageing population