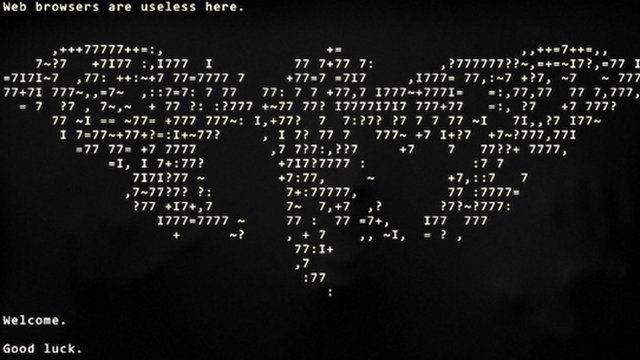 Video
Internet puzzle 'could lead to recruitment'
A new version of Cicada 3301 - a complex collection of anonymously-set puzzles - has begun.
This is the third instalment of the puzzle, which sees people working together across the internet to collaborate and crowd-source solutions.
Past puzzles have required knowledge of author and occultist Aleister Crowley, paintings by William Blake and Mayan numerals.
Kenny Paterson, a professor of cryptography at Royal Holloway, University of London, told the Today programme's Sarah Montague that although it is not known who is behind the puzzles, they "clearly have a very broad knowledge across a whole bunch of different aspects of computer science, mathematics, cryptology and steganography".
Prof Paterson said he believes the puzzle is part of a "recruitment" process.
"There have been several such competitions in the past. Google used to post puzzles on billboards beside the highway in Silicon Valley as a way to attract really smart people to come and work for them," he added.
First broadcast on BBC Radio 4's Today programme on Wednesday 8 January 2014.