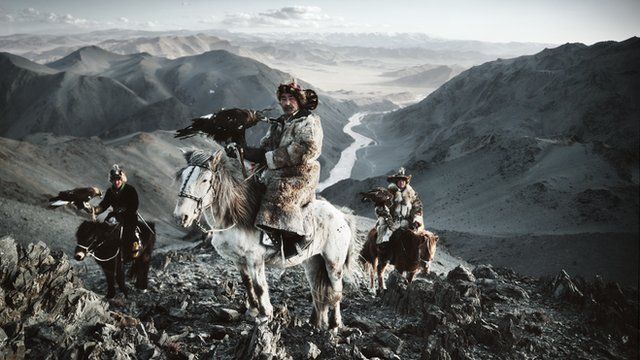 Video
Before they pass away: Jimmy Nelson's photos of at-risk tribes
Photographer Jimmy Nelson spent over four years documenting 29 cultures and tribes at risk of disappearing, often in remote parts of the world, using a 50-year-old 4x5in camera.
His book, Before They Pass Away, is a collection of the images he made on this journey.
Nelson's photographs show his subjects in what he calls "all their fantastic ethnicity".
He makes no apologies for the romanticised portrayal of his subjects, telling the BBC that he set out to create iconographic images in order to celebrate the beauty of these cultures and their traditional ways of life.
Produced by Colm O'Molloy; edited by Bill McKenna
Picture This is a series of video features published every Thursday on the BBC News website which illustrate interviews with authors about their new books.
Go to next video: Photographic odyssey that documented Native Americans