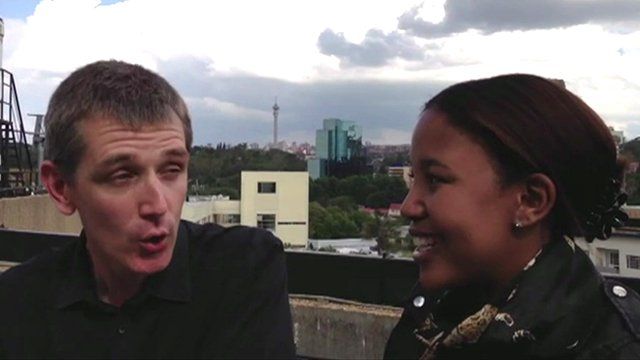 Video
How to pronounce words in South African Xhosa language
As Nelson Mandela's death is mourned and his life and legacy celebrated in South Africa and around the world, the BBC's Pronunciation Unit has been advising broadcasters on the pronunciation of South African names and place names.
Mr Mandela was born in the Eastern Cape, the homeland of many Xhosa speakers.
Xhosa is one of South Africa's 11 official languages and one of 28 languages spoken in the country.
Xhosa has many interesting features in the sound system that we do not have in English - for example it is a click language, and the pitch of a syllable is used to differentiate the meaning of words.
BBC News website Africa editor Joseph Winter asked colleague Pumza Fihlani for a lesson in how to pronounce some key words: the name of Nelson Mandela's home village Qunu, his second name Rolihlahla, and the word Xhosa itself.
Go to next video: Mandela interpreter defends performance