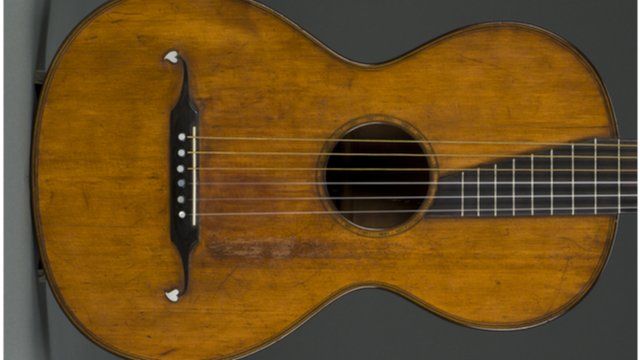 Video
How Martin guitars became an 'American Stradivarius'
Aficionados refer to them as ''the American Stradivarius.''
Vintage Martin guitars - the finest of which sell for hundreds of thousand of dollars - are sought after by musicians around the world for their distinctive tone and timeless design.
Now a new book reveals how, in the years leading up to the US Civil War, the German immigrant CF Martin transformed a European instrument into what would become one of the great American icons.
The book - entitled Inventing the American Guitar - is being published on the 180th anniversary of the Martin guitar company. An exhibition of its most finely crafted instruments is to be staged at New York's Metropolitan Museum of Art in the New Year.
Michael Maher has been speaking to one of the book's editors, Peter Szego.
Picture This is a series of video features published every Thursday on the BBC News website which illustrate interviews with authors about their new books.
Go to next video: Warning from history