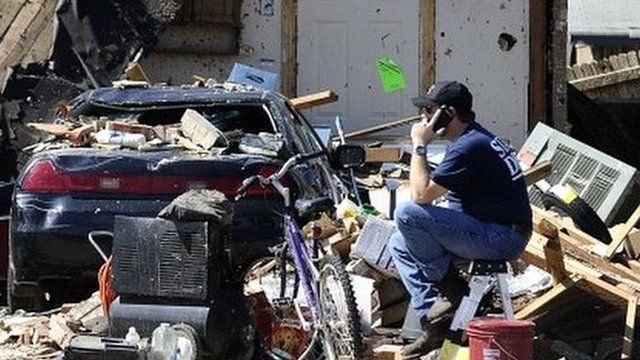 Video
Can Twitter save you in a tornado?
Caught up in a major disaster you could cry for help or phone emergency services - should you also tweet?
An initiative called Micromappers has enlisted digital humanitarian volunteers to sift through tweets to help emergency services locate those in need during recent major natural disasters including the Pakistan earthquake and Oklahoma tornado.
Justine Mackinnon explained to #BBCtrending how the method was used to direct UN aid workers in the Philippines after Typhoon Haiyan.
The team is also in talks with Facebook to see if they can use it in a similar way. Its effectiveness remains unclear in areas with lower smartphone and online penetration.
#BBCtrending is a hand-picked selection of stories trending on social media around the world, featured online, on BBC World television and in a weekly World Service radio programme. Have you seen an interesting trend? Tweet us using #BBCtrending.
Typhoon footage courtesy Jim Edds
Go to next video: 'Miniskirt rape' causes Twitter fury