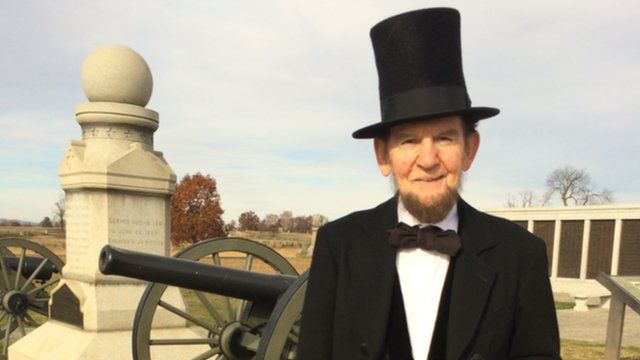 Video
Gettysburg Address: Life as an Abraham Lincoln impersonator
Seven score and 10 years ago, US President Abraham Lincoln delivered the now famous Gettysburg address, as he sought to bring a divided nation together.
When commemorations of the 1863 speech are held in the Pennsylvania town, it will be a local resident who reads out the famous words.
The appropriately named Jim Getty is a professional Abraham Lincoln portrayer. He spoke to the BBC about the role of a lifetime.
Produced by the BBC's Allen McGreevy
First Person is a series of video features published every Monday on the BBC News website which tell the stories of unique individuals from all walks of life in their own words.
Go to next video: Guantanamo Bay in watercolour