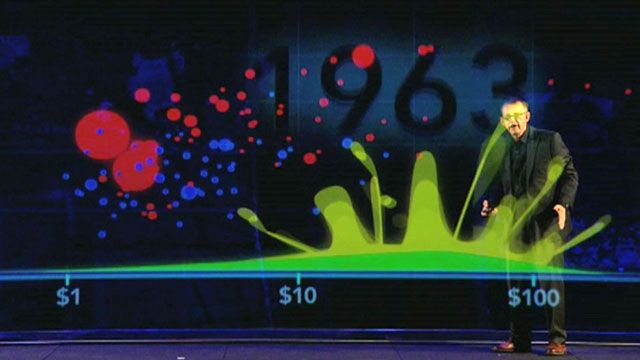 Video
How a billion people moved out of extreme poverty
Using moving graphics, world famous statistician Prof Hans Rosling presents a portrait of our rapidly changing world.
He looks at income distribution across the world and shows that a smaller proportion of people now live in extreme poverty than ever before in human history.
Find out more in Don't Panic - The Truth About Population on Thursday 7 November at 21:00 GMT on BBC Two. Or catch up later on BBC iPlayer.
Follow @BBCNewsMagazine on Twitter and on Facebook