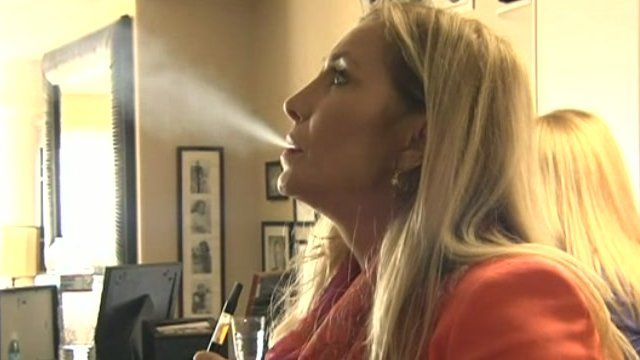 Video
Beverly Hills mums want to legalise cannabis
The majority of Americans now support the legalisation of cannabis, a new survey suggests.
The Gallup poll suggests 58% of people in the US support the lifting of marijuana restrictions - compared to just 12% in 1969 when the question was first asked.
Last year two US states - Colorado and Washington - voted to legalise the drug for recreational use, even though it's still banned by the federal government.
In California, medical marijuana has been legal for years. One side of the campaign to widen its availability, broaden its medical use and ultimately legalise it, is being led from an unlikely section of society.
The Beverly Hills Cannabis Club call themselves a group of "high-society" women who use the drug for medical reasons and who are giving the legalise-cannabis campaign a different face.
Alastair Leithead spoke to Cheryl Shuman from the club and attended a meeting to hear some controversial, but increasingly vocal views on the cannabis debate.
Produced by the BBC's Regan Morris; filmed and edited by Travis Peterson
Go to next video: Swaziland's cannabis 'gold'