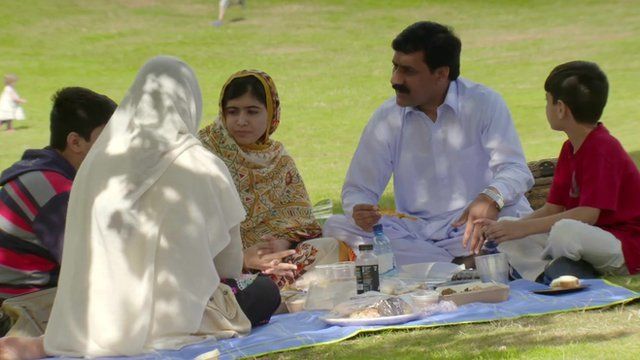 Video
Malala Yousafzai adjusts to life in Birmingham
One year ago, Pakistani teenager Malala Yousafzai was shot in the head by the Taliban on her way home from school.
Now, for the first time in her own words, she has told the remarkable story of how she became a global symbol of the fight for girls' education.
Talking exclusively to Mishal Husain for a Panorama special, Malala describes how she stood up to the Taliban when they tried to close her school, and remembers the day she was shot on her school bus.
Malala and her family also spoke about adjusting to life in Birmingham as she recovered from the attack.
Malala: Shot for Going to School, 20:30 BST, Monday 7 October on BBC One, and for seven days afterwards on the BBC iPlayer.
Go to next video: Malala Yousafzai interview in full