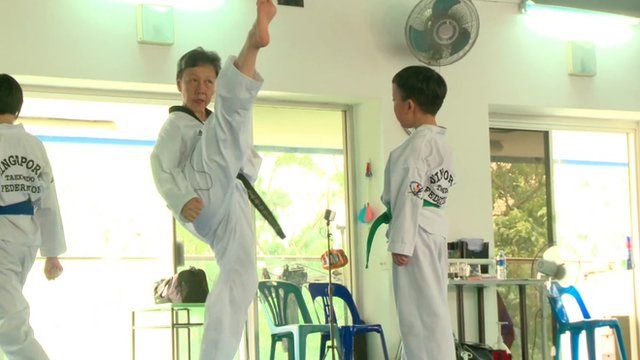 Video
Making Time: The taekwondo-teaching nun
Sister Linda Sim is no ordinary nun. In her spare time, she teaches taekwondo to children in Singapore recovering from serious illnesses such as cancer.
Having given up the sport on entering the convent, she returned to it decades later, when she began work in a local hospice, which used taekwondo as part of its therapy programme. She also competes in international competitions for senior citizens.
She says the children have "taught, inspired and touched" her.
Video produced by Zarina Hussain - see also The nun teaching taekwondo to sick children
There are more volunteering stories in the BBC News series Making Time
Follow @BBCNewsMagazine on Twitter and on Facebook