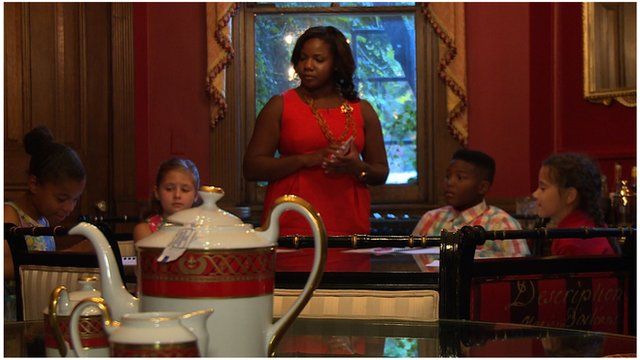 Video
Etiquette classes for a chance Obama meeting
All parents worry about how their children behave in public. But the nerves are heightened among those mums and dads who happen to be diplomats or rising politicians trying to impress Washington's elite.
Some parents turn to Crystal L Bailey for help. The etiquette teacher runs classes for children in the US capital who need to know how to behave at a political fundraiser - or if they meet Sasha or Malia Obama.
The BBC dropped in on her junior diplomat etiquette class.
Produced by the BBC's Thomas Sparrow, Gringo Wotshela and Bill McKenna
First Person is a series of video features published every Monday on the BBC News website which tell the stories of unique individuals from all walks of life in their own words.
Go to next video: Happy snapper