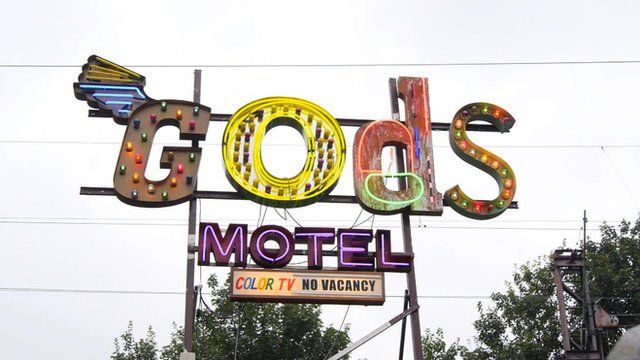 Video
God's Own Junkyard in London faces uncertain future
By the side of a railway in Walthamstow in north east London is God's Own Junkyard, probably the largest collection of neon signs and sculpture outside the US.
Neon artist Chris Bracey has been based at the yard for almost 40 years, and the space is packed with discarded shop signs, religious statues, and backdrops from the many films on which he has worked.
But now the land on which the junkyard lives has been sold to property developers, and Bracey is having to move his spectacular collection - where to, he does not yet know.
Chris Bracey showed BBC News around God's Own Junkyard as it faces an uncertain future.
Stop/Start is a series of video features for the BBC News website which follows both new trends that are beginning and old traditions that are coming to an end.
Video journalist: Neil Meads
Go to next video: The punk rocker turned lifeboatman