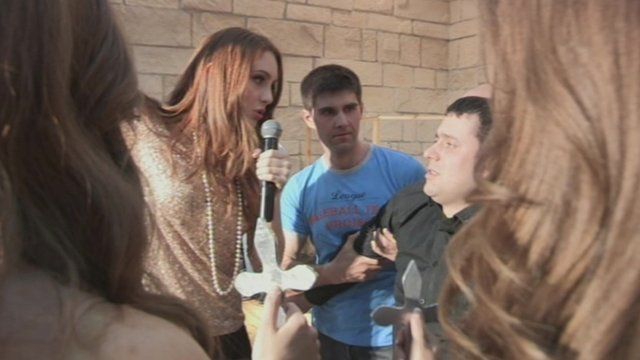 Video
American teenagers perform a public exorcism in Ukraine
Brynne Larson and Tess and Savannah Scherkenback are all-American girls from Arizona, who enjoy martial arts and horse riding, but something sets them apart from most teenagers - they perform public exorcisms.
The girls are black belts in karate, but because of their particular Christian beliefs, they have also decided to do battle against evil spirits or demons. They believe that these demons can possess a human being and cause suffering, depression or addiction.
At a public event in Ukraine, Brynne, Tess and Savannah perform an exorcism.
Find out more in Teen Exorcists on Thursday 12 September at 21:00 BST on BBC Three. Or catch up later on BBC iPlayer.