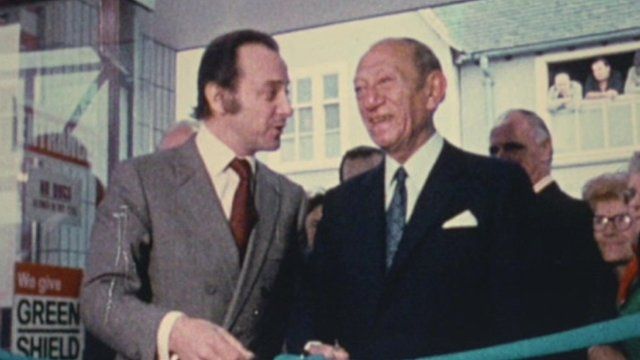 Video
The man who built Tesco, 'Slasher' Jack Cohen
In the second episode of the BBC Two series, Peston On Shopping, Robert Peston tells the story of the supermarket chain which came to dominate the UK, with profits of £2bn a year.
In this clip Peston goes back to the East End of London to find out about Jack Cohen, the man who founded Tesco 89 years ago, using the first three initials of his tea supplier, TE Stockwell, and the first two initials of his surname.
Cohen - nicknamed "Slasher" or "The Guv'nor" - was the first to "pile it high and sell it cheap" but he died in 1979, before his retail empire reached market dominance.
Watch the programme at 21:00 BST on Monday 9 September on BBC Two or catch it later on the BBC iPlayer.