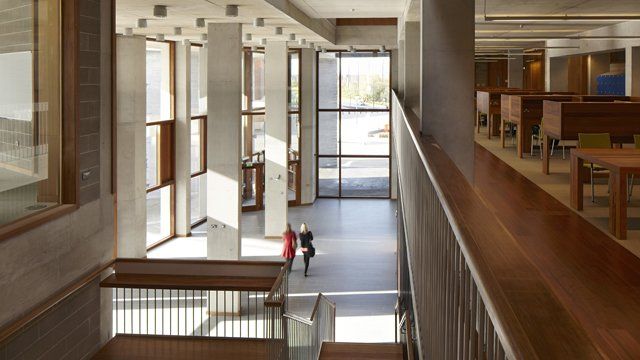 Video
Stirling Prize: Inside University of Limerick Medical School
Six buildings have made the shortlist of this year's Royal Institute of British Architects' Stirling Prize, considered one of the top accolades in the world of architecture. The awards are for buildings with original and imaginative designs, which meet the needs of their users.
One of those on the shortlist is the University of Limerick's Graduate Entry Medical School.
The development, designed by Grafton Architects, comprises the University's medical school faculty building, accommodation for the medical students and a bus shelter.
The bold designs were created on a tight budget, with the emphasis of the faculty building being on study spaces where students can collaborate and learn in groups.
BBC News visited the campus to find out more.
Video by John Galliver and Emily Jones
Go to next video: Stirling Prize: Inside Astley Castle