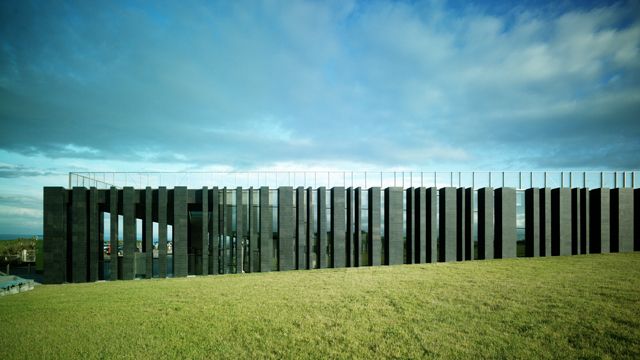 Video
Stirling Prize: Inside Giant's Causeway Visitor Centre
Six buildings have made the shortlist of this year's Royal Institute of British Architects' Stirling Prize, considered one of the top accolades in the world of architecture. The awards are for buildings with original and imaginative designs, which meet the needs of their users.
One of those on the shortlist is the Giant's Causeway Visitor Centre in Country Antrim, Northern Ireland.
Run by the National Trust, the building was designed by Heneghan Peng Architects and was opened in July 2012.
The building includes exhibition spaces, a cafe and shops. Walks and trails around the site have also been upgraded, with the addition of a new accessible cliff-top walk for families and people with disabilities.
The decision to rebuild the centre followed years of controversy after the original centre burned down in 2000.
BBC News went to Giant's Causeway to find out more.
Video produced by John Galliver and Emily Jones
Go to next video: Stirling Prize: Inside Astley Castle