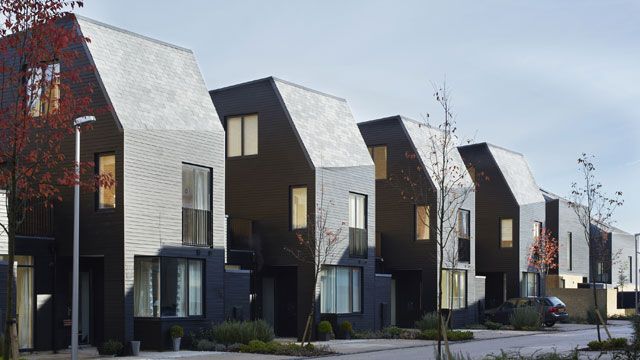 Video
Stirling Prize: Inside Newhall Be
Six buildings have made the shortlist of this year's Royal Institute of British Architects' Stirling Prize, considered one of the top accolades in the world of architecture. The awards are for buildings with original and imaginative designs, which meet the needs of their users.
One of those on the shortlist is Newhall Be in Harlow, Essex.
This innovative housing scheme - made up of 84 properties - was designed by Alison Brooks Architects and shows how a sense of light and space can be achieved, even in a high-density development.
It has been praised for its vision and for raising the bar for future suburban housing developments.
BBC News went to meet some of Newhall Be's residents.
Video by John Galliver and Emily Jones
Go to next video: Stirling Prize: Inside Astley Castle