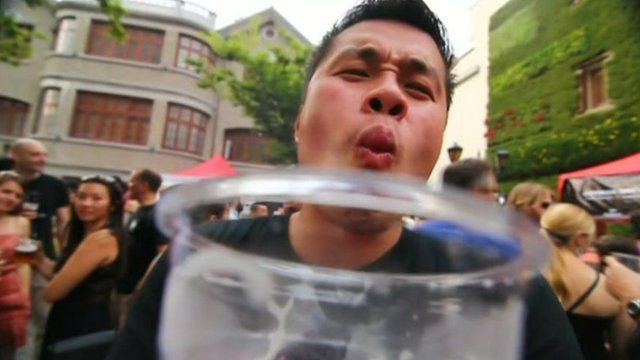 Video
All the beer in China: US brewer Michael Jordan's dream
The Chinese may not have the beer-drinking reputation of the British or the Germans, but one US brewer sees an opportunity to change the country's drinking habits.
Michael Jordan, a brewmaster originally from Oregon, has spent the past three years trying to convince customers of the joys of American craft beer.
After a recent beer festival in Shanghai, he gave the BBC a tour of the Boxing Cat Brewery, one of only a few microbreweries in China.
Filmed and edited by the BBC's Sam Beattie
First Person is a series of video features published every Monday on the BBC News website which tells the stories of unique individuals from all walks of life in their own words.
Go to next video: Breath of life