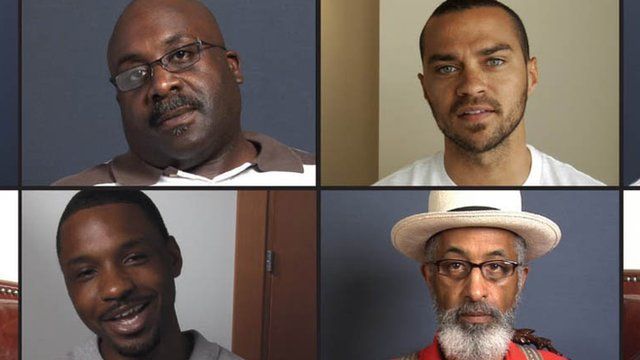 Video
Black men discuss being black in America
The principle of the Question Bridge Interactive project is simple: black men ask questions, other black men answer.
For people from a demographic more used to confronting stereotypical perceptions others may have of them it is a welcome opportunity to control the debate about what it means to be a black man in America today.
The themes range from racism to raising a child and every question has five very different answers. The goal is to show how hard it is to define any group of people.
Question Bridge originated in 1996, when artist Chris Johnson started an exchange of video-mediated conversations among the San Diego's African-American community.
A decade later, Hank Willis Thomas approached Johnson about collaborating to establish a similar project focused on black men nationwide.
Over the past four years, Johnson, along with Willis Thomas, Bayete Ross Smith and Kamal Sinclair, has travelled the US collecting questions and answers from more than 150 black men. The resulting video project contains over 1,500 exchanges. The executive producers are Jesse Williams, Dr. Deborah Willis, and Delroy Lindo.
By taking the project online, the same team aims now to collect the thoughts and questions of 200,000 black males and enable everyone else to join the debate.
Produced by the BBC's Anna Bressanin
Living Online is a series of video features published every Tuesday on the BBC News website which takes a look at how technology converges with culture, and all aspects of our daily lives.
Go to next video: GPS to God