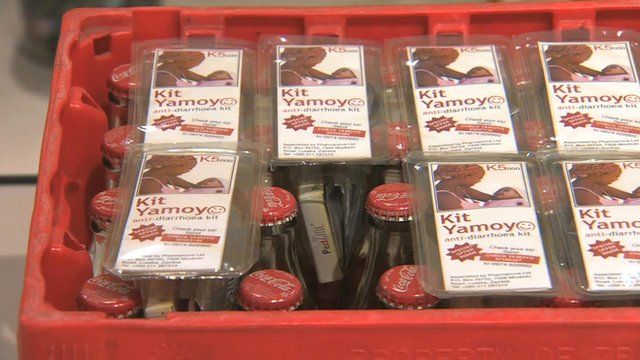 Video
Design Awards 2013: How ColaLife uses crates to deliver medicines
Diarrhoea is one of the biggest killers of children in Africa. Cheap and simple remedies can be effective, but only if they reach those in need.
So one British couple came up with a way to solve this delivery dilemma - by using something that was already there.
Simon and Jane Berry designed Kit Yamoyo - a package for medicine that slotted into the empty space at the top of a crate of soft drink bottles, fitting neatly in between the bottlenecks.
The invention was shown off at the 2013 Design Awards exhibition at London's Design Museum, where it won one of the top prizes.
Exhibition curator Pete Collard showed BBC News how the simple design works.