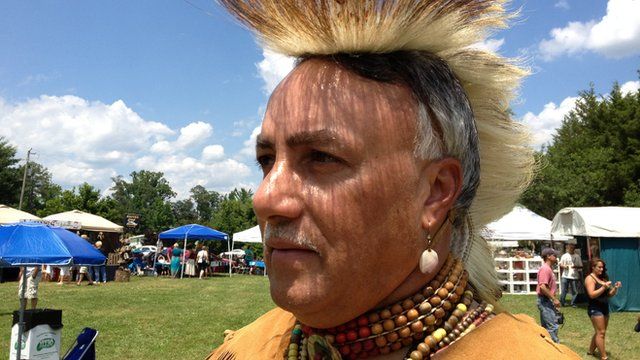 Video
Why Queen recognises a US tribe but US government does not
Six Native American tribes in the US state of Virginia are campaigning to win formal recognition from the federal government.
The tribes claim they have been denied their proper rights - enjoyed by 565 other tribes in the US which do have official status - since a 1920s state law on "racial integrity" decreed that people in Virginia were either "white or coloured".
Yet the tribes are recognised in the UK thanks to a peace treaty signed in 1677 with the King of England.
The BBC went to a pow wow festival hosted by the Chickahominy tribe in southern Virginia to hear what formal recognition would mean for their community.
Produced for the BBC by Leigh Paterson
Go to next video: Space cowboys