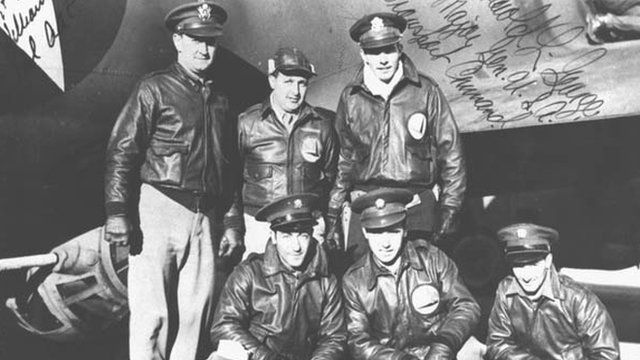 Video
WWII pilots who survived crash into Greenland glacier
On November 5, 1942, an American C-53 cargo plane on a routine mission in World War II crashed into a glacier in Greenland. Incredibly, all five men aboard survived.
Four days later, a B-17 bomber searching for the C-53 also went down in a blinding storm, leaving nine more men stranded in the Arctic.
A third plane was sent to rescue the survivors of the B-17 crash. After one successful attempt, it too disappeared into the snow.
When rescues were called off for the winter, the survivors of the B-17 were forced to find a way to survive for five months living in the tail of their plane, which had ripped in half. They faced temperatures of -40C and were surrounded on all sides by deadly crevasses.
In Frozen in Time, Mitchell Zuckoff recounts their harrowing experiences as well as a modern expedition to find the remains of one of the planes and its crew, still missing 70 years later.
Produced by the BBC's Ashley Semler and Bill McKenna.
Video from British Pathe and Nasa. Photos courtesy of US Coastguard
Go to next video: Secrets of the astronaut wives club