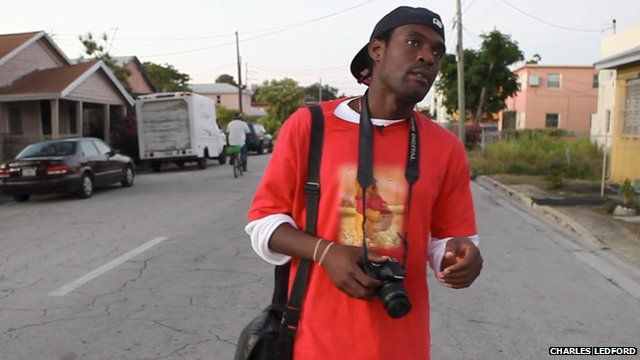 Video
Miami 'hoodlum' finds salvation photographing ghetto life
Born and raised in one of the poorest areas of the United States, Jovan "Bonna" Lamb admits that during his teenage years in Miami's Overtown neighbourhood he was "a young hoodlum becoming a thug".
Now 35 and a self-taught street photographer, Lamb has created for himself the kind of success that eluded many of his peers.
His talent and commitment to his community have made Lamb the "go-to guy" when anyone in Overtown wants a visual document of an event - from a baby shower, to a political rally, to a wake. "I try to be down for everybody," he says. "They become my sculptures and I become their artist."
Confessing only that he acquired his first camera as a result of some "criminal activity", Lamb says the shooting deaths of his brother and cousin led him to a personal epiphany that changed his perspective and likely kept him both alive, and out of prison. "Out of the blue I grew a conscience," he says.
Produced by Charles "Stretch" Ledford
Go to next video: Slave-owner's descendant gives away plantation