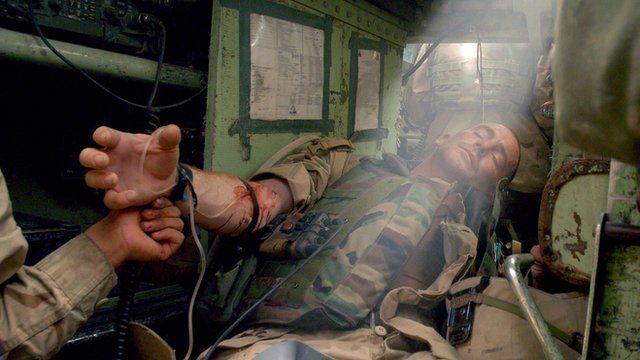 Video
Iraq war: Photojournalists tell 'untold story'
Already being described by some as the "forgotten war", America's fraught military expedition into Iraq now rarely captures news headlines.
But a new book - Photojournalists on War: The Untold Story from Iraq - might, at the very least, spark more reflection.
One critic has already described the book, which contains some never-before-published pictures, as being among the "essential documents" to come out of the Iraq war.
The book's editor Michael Kamber, a photojournalist who covered the war for the New York Times, has been speaking to Michael Maher.
Photographs courtesy Lynsey Addario, Peter van Agtmael, Christoph Bangert, Ben Brody, Guy Calaf, Alan Chin, Jerome Delay, Ashley Gilbertson, Stanley Greene, Todd Heisler, Chris Hondros, Karim Ben Khelifa, Gary Knight, Yuri Kozyrev, Marco Di Lauro, Rita Leistner, Joao Silva and Bruno Stevens
Go to next video: Disabled veterans find salvation on slopes