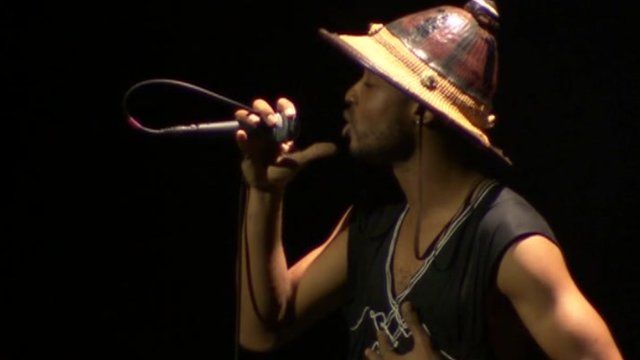 Video
North Africa's revolutionary rappers in home of hip hop
The Arab uprisings produced memorable images of revolt, but they also inspired an explosion of revolutionary rap that introduced local hip hop artists to the world.
This week top Middle Eastern and African rappers brought their message to New York, the birthplace of hip hop, packing out a concert at the Brooklyn Academy of Music, even though they weren't rapping in English.
They spoke to the BBC's Barbara Plett about the challenges of keeping up with post-revolutionary politics, and about why hip hop makes sense around the globe.
Produced by the BBC's Nada Tawfik and Chuck Tayman
Go to next video: Italy's first rapper moves to home of hip hop