Media player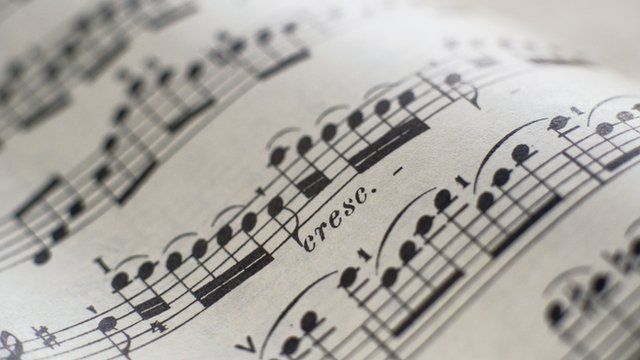 Media playback is unsupported on your device
Video
R Luke DuBois' musical movement: Children
In his musical piece Hard Data, composer R Luke DuBois used statistics on fatalities during the Iraq War to help create the score.
This audio file showcases his "Children" movement.
Each measure represents a week of the war. The number of notes played per measure represent the number of casualties that week: 10 casualties in a given week result in a measure with 10 notes played.
The deaths of children are signified by a mournful and eerie drone.