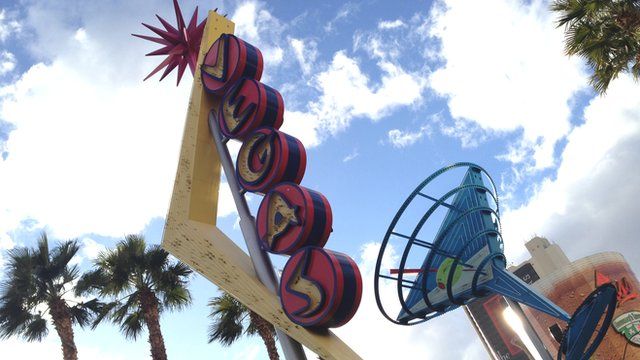 Video
Zappos investment spurs Las Vegas tech economy growth
Las Vegas was hit harder than most US cities by the recession, because its economy depended heavily on home construction, gambling and tourism.
But technology-minded entrepreneurs are now remaking the city's economic infrastructure by taking advantage of a growing community of tech workers and $350m (£217) in investment capital.
A few miles from the Strip - the city's storied gambling and tourism corridor - the old downtown is sprinkled with coffee shops.
And dozens of start-up companies have popped up in the past two years thanks in large part to a sizeable investment from Tony Hsieh, the CEO of online retailer Zappos.com.
The BBC's Matt Danzico visited Las Vegas to examine how the influx of tech heads is affecting the community.
Go to next video: For the record