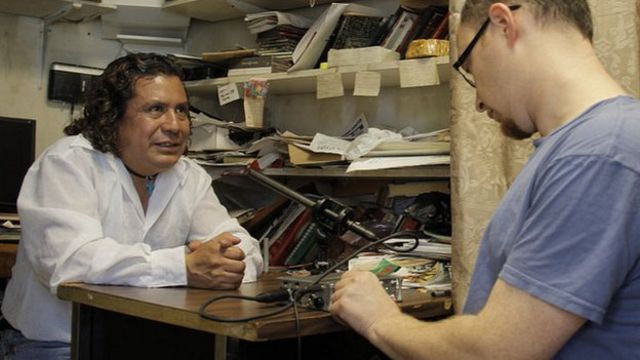 Video
New York City: Where spoken languages go to die
Stories of mythical giants and recipes for broccoli soup are just some of the spoken words Daniel Kaufman has recorded for his endangered languages project, that he introduces here.
Based in New York, linguist Kaufman and colleagues support and document the approximate 800 different languages spoken in New York - many spoken in very small numbers and some by only a handful - in a bid to avert their disappearance. Of the approximate 6,500 languages spoken on the planet UNESCO believes as many as half will disappear by the end of the century.
Listen to Our Language in your Hands on Monday 17 December at 11:00 GMT on BBC Radio 4 or catch up again via the BBC iPlayer.