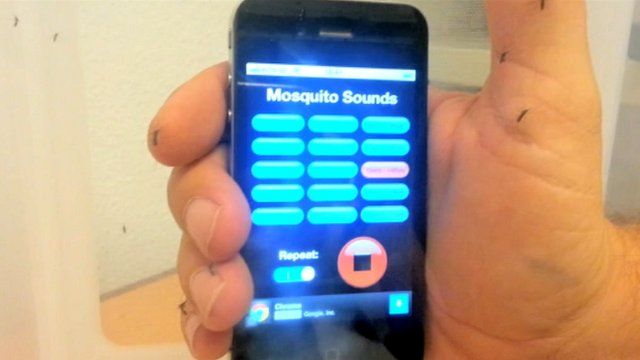 Video
High frequency mosquito deterrent 'does not work'
High-frequency sounds, near or above the limit of human hearing, do not deter mosquitoes, according to Dutch scientist Bert Knols.
He has long campaigned against the idea of the ultrasound mosquito repellent, and was annoyed when a marketing campaign for an outdoor life magazine - in which a Brazilian radio station broadcast a 15kHz signal along with its usual programmes - won the Grand Prix in the radio category at the Cannes Lions in June - perhaps the most prestigious awards in advertising.
Knols, who chairs the advisory board of the Dutch Malaria Foundation, sent this video to the Cannes Lions to demonstrate that mosquitoes are undeterred by such signals.
In a statement Terry Savage, the executive chairman of the Cannes Lions, says that whether or not the campaign was accurate is a matter for the winning advertising agency, Talent, and the advertising regulatory body in Brazil.
Neither the magazine, GoOutside, nor Talent have responded to the BBC's requests for comment.