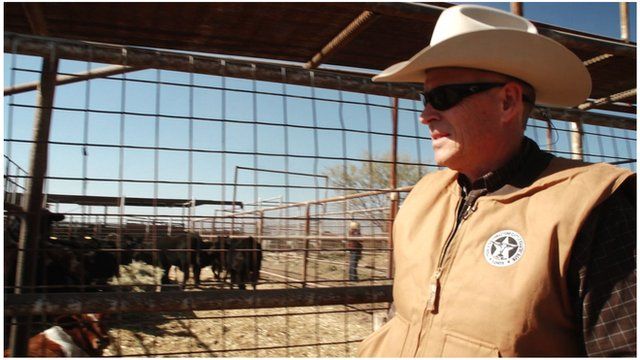 Video
Texas rangers on the rise of modern day cattle rustling
The cattle rustler is a staple of many a western movie, but that doesn't make him a figment of the imagination. Stealing cows might just be one of the oldest professions in the West.
And it's far from dead.
Texas is America's biggest ranching state. In recent years, it's seen a sharp rise in the number of cattle being stolen.
The lingering effects of the recession, combined with a prolonged drought, are thought to be behind the increase. Thefts range from a few head of cattle, sometimes stolen to finance a drug habit, to large-scale fraud worth hundreds of thousands of dollars.
But Texas has long taken a dim view of cattle rustling. A team of rangers, with special responsibility for this unique form of crime, is on the case. The BBC's Paul Adams reports.
Produced by Helena Merriman, Peter Murtaugh and Bill McKenna
Go to next video: Flower power on US-Canada border