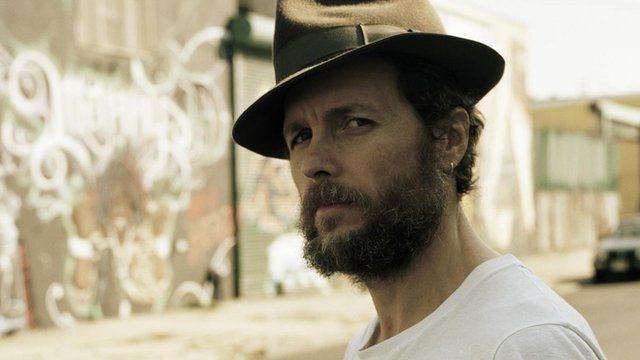 Video
Jovanotti in New York: Italy's first rapper moves to the home of hip hop
Lorenzo Cherubini, better known by his stage name Jovanotti, has more Twitter followers than the Pope.
In his native Italy he has sold more than five million albums and performs in front of sell-out crowds in stadiums.
Yet Cherubini has left his homeland - and superstar status - for New York. He has decided to start from scratch in a city that inspired his love of hip hop in the 1980s and led him to introduce rapping to the land of opera.
Since the 1990s, Jovanotti has incorporated classical, ska, funk, Latin music and more into his music, and collaborated with Amadou & Mariam, Ben Harper, The Beastie Boys and the late Luciano Pavarotti, among others.
He is staying in the US, along with his wife, daughter and two dogs, for what he describes as a "period of study". He is excited by the opportunity of playing for an audience who knows neither him or his music, describing himself as an "exotic animal".
The BBC went for a walk with him in downtown Manhattan.
Produced by Anna Bressanin; camera by Ilya Shnitser
Video of 1970s New York courtesy of Mario Cherubini; concert footage courtesy of Jovanotti