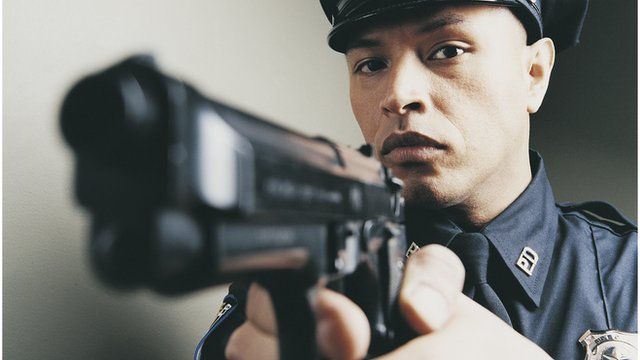 Video
Apps that protect you from police brutality
Hundreds of non-profit organisations have created mobile applications in the US meant to keep citizens safe from their local and federal governments.
One group, Make the Road New York, has helped to develop a mobile app aimed at allowing users to record video and audio of instances of police brutality.
"I don't know if we can afford to not record and to not take some action to try and protect our civil liberties because the cops aren't doing it," Mr Lopez said, speaking from his office in Brooklyn.
"The cops aren't protecting us so we have to figure out ways to protect ourselves."
Across the city, the Sikh Coalition has created a mobile app meant to document cases of racial profiling carried out by employees of the Transportation Security Administration, a federal agency.
Both the apps have been downloaded tens of thousands of times.
Produced by the BBC's Matt Danzico, Taylor Kate Brown and Matt Wells
Go to next video: Archiving US presidential campaigns on the web