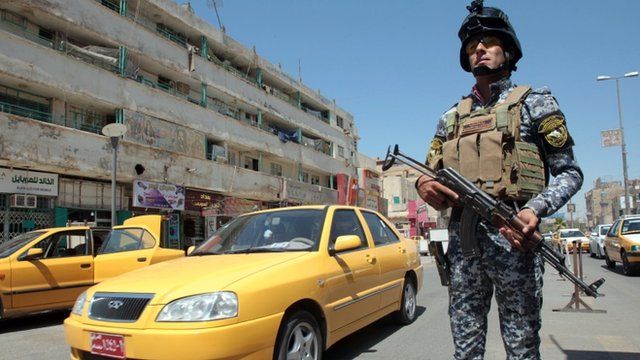 Video
Iraqi police and militias suspected in anti-gay violence
Dozens, and possibly hundreds, of gay men have been killed since the US invasion, according to a 2009 report by Human Rights Watch.
Some of the men were murdered by their families in so-called "honour killings", but most were killed by radical militia groups, the report stated.
The Iraqi government says it has disbanded the militias, but gay men say they are still active and pose a grave threat.
Gay men say they are just as fearful of the countless police and military checkpoints supposedly intended to keep Baghdad residents safe.
In Iraq, one can be a policeman by day, a militiaman by night.
The blurred lines and mixed allegiances make it easy for the government to blame militia groups for killings.
Qais, a former policeman who is gay, told the BBC he quit his job after being ordered to arrest gays.