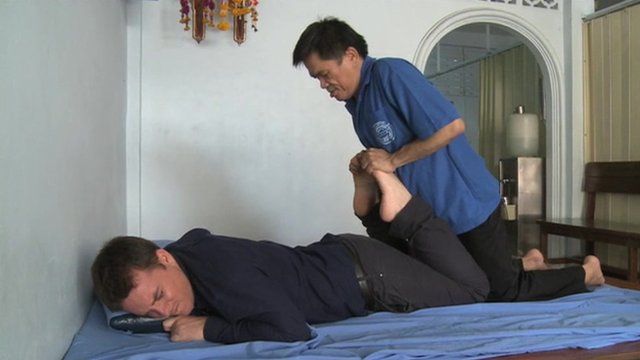 Video
Close-Up: Thailand's school for blind masseurs
Thailand has a long association with the art of massage, and just last week set a new world record for the number of people being massaged at the same time.
Traditional Thai massages aim to relax and energise the body by stretching and pressing muscles.
But some people claim the best massages come from masseurs who are unable to see.
Jonah Fisher visited a school for blind masseurs in Bangkok to find out exactly why their hands are prized above all others.
The Close-up series focuses on aspects of life in countries and cities around the world. What may seem ordinary and familiar to the people who live there can be surprising to those who don't.
Go to next video: Close-Up: Mumbai's street ear cleaners