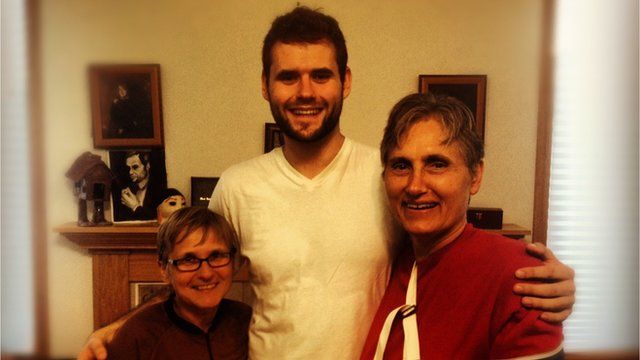 Video
US lesbian couple's son pens book on what makes a family
At age 19, Zach Wahls became a YouTube sensation when he delivered a passionate speech on the floor of the Iowa House of Representatives in favour of same-sex marriage.
Three years later, he wrote a memoir about his life, his parents and the importance of marriage and family.
In his book My Two Moms: Lessons of Love, Strength, and What Makes a Family, Wahls argues that his life is not much different from most Americans, and discusses the pain of being painted as a threat to "traditional values". He says that family - no matter how it's constructed - is a fundamental building block of society.
In doing so, he hopes to deliver a message to other kids with same-sex parents who feel outcast: you are not alone.
The BBC spent a morning with the Wahls in Iowa City to find out what family means to them.
Produced for the BBC by Leigh Paterson.