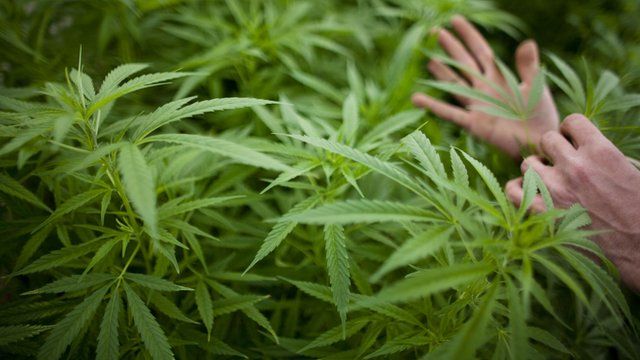 Video
Could legalising marijuana save the US economy?
Four decades ago, President Richard Nixon officially launched America's "war on drugs". Generations of US politicians since have continued to crack down on illegal substances, including marijuana.
In his new book, Too High To Fail, author Doug Fine argues that the campaign against cannabis has been expensive and counterproductive.
Critics of the law have questioned both the effectiveness and the morality of it, but Mr Fine - a strong advocate for legalisation - makes an economic case against it.
The illegal marijuana market is estimated to be worth tens of billions of dollars each year. Mr Fine argues that is money that should be taxed and contributing to the legal economy rather than benefiting criminals.
He travels to Mendocino County, California to see how an effort to legalise the drug at the local level boosted the economy and infuriated the federal authorities.
Produced for the BBC by David Eckenrode.
Music composed by Alfa Kay. Thanks to the Acceptus Group and Medical Horticultural Services.
Go to next video: Julia Child's recipe for life