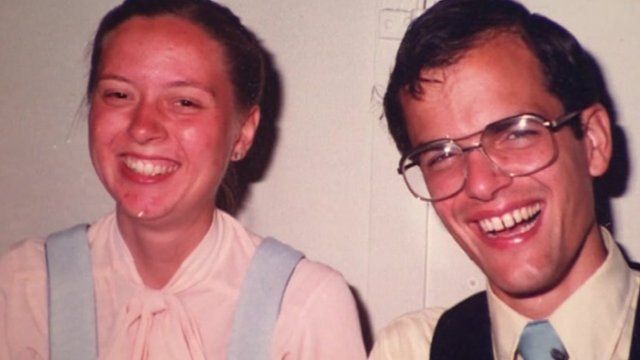 Video
Married by the Rev Moon: looking back
Thirty years ago, the Reverend Sun Myung Moon, founder of the Unification Church, presided over a mass wedding. Two thousand couples were married that day, many of them paired up by the Reverend himself.
Now, one couple reflects on their life since the wedding. John and Cathy Williams have remained married - and devoted to the church - since they were paired up at random one day three years before the wedding.
It wasn't love at first sight: she was plain and unassuming, while he was boisterous and outgoing. His selfish behaviour, he says, strained the union.
But their relationship strengthened through their common faith. John says their enduring bond is a testament to the power of love - and self-sacrifice.
Now, their daughter is engaged to another member of the church. This arrangement too was a set-up.
The Williamses discuss with the BBC their faith, their marriage, and the reactions from their families.