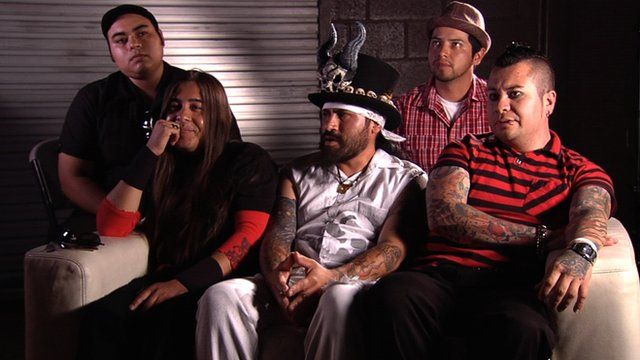 Video
'Latin ska' takes the stage in Los Angeles
Brightly coloured mohawks stick out above the crowd as hundreds of teenagers, covered in tattoos and piercings, flock to a dimly lit warehouse.
It is Friday night in South Central, a neighbourhood in Los Angeles, California, and that means a wild, deafening band is about to take the stage.
Ska, a type of music that originated in Jamaica, has come to southern California - but with a specifically Latin American sound.
The BBC caught up with some of Los Angeles' local bands to find out how the music made its way north and what ska sounds like in SoCal.
Produced for the BBC by Leigh Paterson.
Go to next video: The biggest dam removal in US history