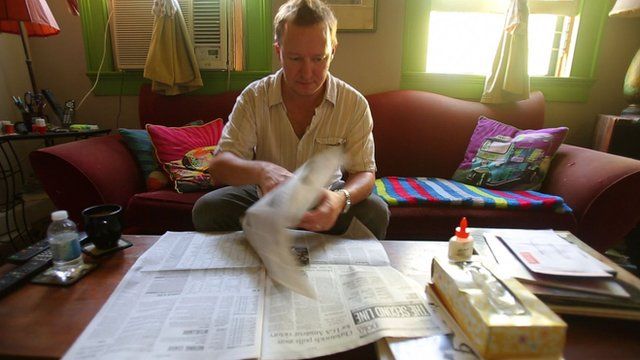 Video
Times-Picayune blues as New Orleans paper moves online
The Times-Picayune - the only daily newspaper in New Orleans - has announced sweeping job cuts as part of a plan to abandon its print edition four days a week.
More than 200 members of staff were handed their notices on Tuesday, with 84 newsroom employees cut - virtually half the 169-strong journalism and production staff.
After the changes the 175-year-old award-winning newspaper will only survive in its traditional form on Wednesdays, Fridays and Sundays, with the remaining staff producing an enhanced online edition seven days a week.
The changes come after the Times-Picayune was hit by the economic downturn and subsequent fall in advertising revenue, as well as the long-term decline of newspaper sales.
The Times-Picayune is following the lead of other big US city papers, which have either reduced their print run or shut down completely.
The decision to cut the print run sparked a "Save the Times-Picayune" rally, and there are questions about whether the online paper can maintain its in-depth coverage of one of America's most colourful and corrupt cities.
Produced by Anna Bressanin.Camera by Ilya Shnitser.