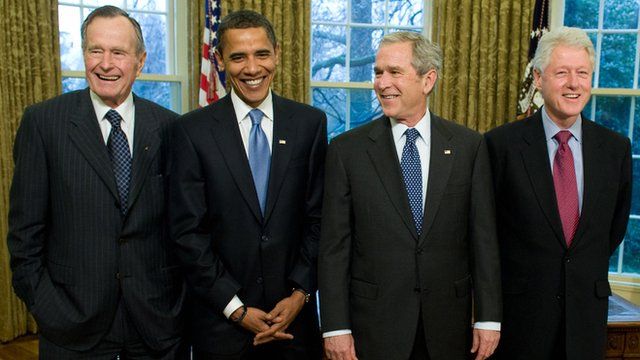 Video
The bonds and burdens of US presidents
Presidents Bill Clinton and Richard Nixon had late-night phone chats.
President Dwight Eisenhower advised John F Kennedy and Lyndon Johnson on foreign affairs.
And most modern presidents look to Abraham Lincoln as a source of inspiration.
Only 43 men have become president of the United States, an often lonely job with a burden of responsibility that few others can understand.
As a result, bonds often form between sitting and former presidents - across generations and party lines.
Time magazine editors Nancy Gibbs and Michael Duffy chronicle these relationships in their book "The Presidents Club."
Mr Duffy spoke to the BBC about this rarest of fraternities.
Produced by the BBC's David Botti
Additional photo/video: Getty Images, AFP/Getty Images, British Pathe, LBJ Library, William J Clinton Library, and the National Archives.